Web design reviews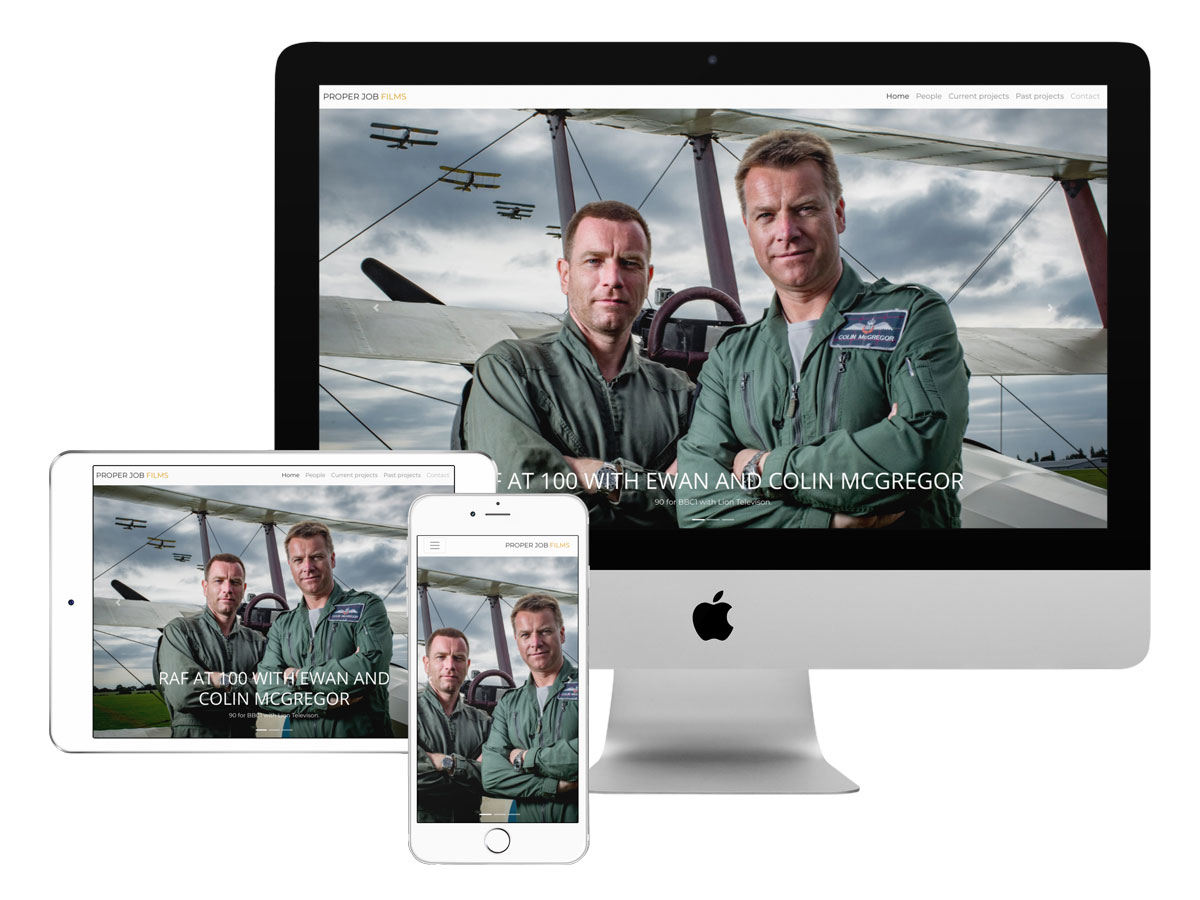 100% Satisfaction Guaranteed
Yes, that's right! Your website will not be launched until you are 100% satisfied with it!
Shining web design reviews and word-of-mouth recommendations have led to success. See for yourself.
1st Attendance
"It has been an absolute pleasure working with Andrew. I found him creative, patient, 100% reliable and above all, receptive to my fussy suggestions and requirements. From start to finish, I have been impressed by his attitude to my website, particularly the speed with which it was put together and the professional look that it has upon completion. I couldn't have asked for more and have no hesitation in wholeheartedly recommending his excellent service to anyone in the future. Thank You."
Barry Hurkett – 1st Attendance

Airmec Essential Services
"Andrew is a delight to work with. He rescued us after an incumbent designer ceased trading, with a virtually seamless transition. He brought great advice, a delightfully clean and clear approach to graphic design, and a superb content management system that enables us to undertake routine work remarkably easily. What's more, he's always there to answer queries, generously sharing his extensive knowledge, or to quickly undertake more complex updates for us".

Brandwells Construction Limited
"Andrew took over the design of our website in 2014, not only did he completely redesign our website, he introduced us to an entirely new way of managing our web presence. Instead of being reliant on the web designer to do everything for us, we are now enabled to undertake day-to-day updates to our content with relative ease. He guided us through the process in the early days and has always been on hand to help and advise whenever we wanted to undertake more complex tasks. He is highly approachable and always responds promptly to any requests for help, we could not ask for more".

Bristol Building Company
"The friendly and responsive nature of the Andrew Talbot Design team made the entire experience seamless and enjoyable. They were always ready to discuss my concerns or questions, offering prompt assistance and guidance. Andrew Talbot Design is undoubtedly an agency that goes above and beyond to deliver exceptional results and ensure customer satisfaction. I highly recommend their services to anyone seeking a web designer."
Dale Wright – Bristol Building Company

Clarke Bros
"Clarke Brothers Scaffolding have been working alongside Andrew Talbot Design for 10 Years, during this time we have had our website built and maintained to a high standard. Our domain name and emails are also managed by Andrew Talbot. Any problems that we encountered are always dealt with speedily and efficiently."

Floral Mechanics Limited
"We have been a customer of Andrew Talbot Design for several years who primarily hosted our own design website which of late was becoming dated and in obvious need of an upgrade to meet the demands of ever-changing technology. Andrew produced our new webshop which has proved easy to update and most importantly offers our customers to complete their purchases with complete confidence. Our many questions throughout the development were always met with a quick, positive response which as always continues"
Ron Heath – Floral Mechanics

Freak or Unique
"Since the first meeting with Andrew, the experience has been smooth and easy. He has always listened to my requests and has also made some great suggestions which have given me the feeling of intelligent experience. Our website has taken some time to put together due to my requests changing, but at every step, he has had patience and understanding. An excellent experience."
Jessica Caswell – Freak or Unique

Harrison Decorators
"Andrew was quick to respond to my initial questions regarding creating a website for me, and it was obvious from the start that he had a clear understanding of what I wanted. He designed a quality, classy-looking website and helped me with every aspect of what I asked for. I cannot fault his service, attention to detail and the all-around work he put into creating it. Thank you, Andrew, and the team."
Nic Harrison – Harrison Decorators

M Training & Consultancy
"From the first consultation Andrew got a good grasp of what would best meet my needs and did an exceptional job of converting my basic ideas and vision into reality. With regular updates and feedback requests, I felt very much part of the process throughout and I was exceptionally pleased with the end result. I would have no hesitation in recommending Andrew's services to anyone".
Emile Waite Taylor – M Training & Consultancy

Matthew Noble Decor Bristol
"I needed to update the website for my decorating business and so the overall layout and functionality of it were very important. Andrew very patiently and efficiently designed a beautifully simple and user-friendly website, that I regularly receive compliments on from new clients".

Proper Job Films Limited
"I've never had a website before and Andrew calmly guided me through the process, creating a really responsive, adaptable and friendly site that absolutely suits our company profile. Already getting great feedback."

Safe Transport Limited
"I would like to pass on my thanks and appreciation to Andrew. Such great service and very responsive, highly recommended!"

Springwood Nurseries Bristol
"I would highly recommend Andrew Talbot Design for your website design needs. From initial contact to publishing and hosting our website, the process was quick and stress-free. We now have a vibrant, easy-to-update website which our customers love".

Squire Sweep Nails
"Andrew is a splendid exponent of web design. He guided me, as an IT illiterate, through the process and went on to create and host my successful website".

Tim Franklin Pool Tables
"I asked Andrew Talbot Design to create a new website for our wide range of pool and snooker tables. The results have been amazing. Great feedback from customers and increased sales. It couldn't be better".

UK Remediation
"We needed a new website to support our company growth and expertise. Andrew designed a great new layout and very user-friendly website which resulted in increased website traffic and customer base".
Michala Slavikova – UK Remediation Limited

Verde Recreo Limited
"Verde Recreo engaged Andrew Talbot Design to completely reconstruct the company website. Throughout the process, they have been proactive and responsive to our needs. We were particularly impressed with their patient attitude and a clear desire to accommodate our requirements exactly".
Jon Bland – Verde Recreo Limited

Vision Fire and Security
"Andrew is great. It took me a lot of searching to find a reasonably priced website designer until I met Andrew. We ran through my requirements and very soon I had the website at a fair price".